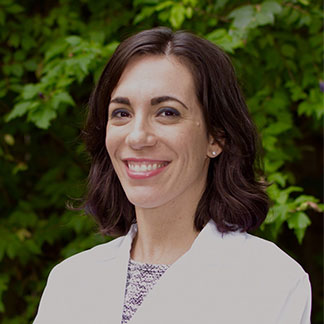 Dr. Jessica Russo Revand grew up in Connecticut and spent her high school summer vacations working in her father's endodontic practice. She received her bachelor's from Dartmouth College in 1997 and her Doctorate of Dental Medicine from the University of Connecticut School of Dental Medicine in 2002.
Following dental school, Dr. Russo moved to San Francisco to attend a two-year advanced education in general dentistry program at the University of California at San Francisco, where she focused on complex treatment planning, hospital dentistry, and caring for patients with dental phobia.
Dr. Russo joined a general practice for two years in San Francisco before heading off to obtain her certificate in endodontics and master's degree in oral biology from the University of Maryland at Baltimore. She has practiced endodontics in private practice in Northern Virginia since 2009 — aside from two years overseas at the US Naval Hospital in Yokosuka, Japan as a Navy civilian. While in Japan, Dr. Russo lectured to both American and Japanese dentists on topics such as the treatment of dental trauma and the use of cone beam CT technology in endodontic treatment planning.
Dr. Russo is an active member of the following organizations:
American Association of Endodontists
American Academy of Oral and Maxillofacial Radiology
American Dental Association
Virginia Dental Association
Northern Virginia Dental Association
Dr. Russo is also a board member for the City of Fairfax Theatre Company and a member of the City of Fairfax Commission on the Arts. She and her husband are proud parents of twin daughters and together enjoy the outdoors and traveling.